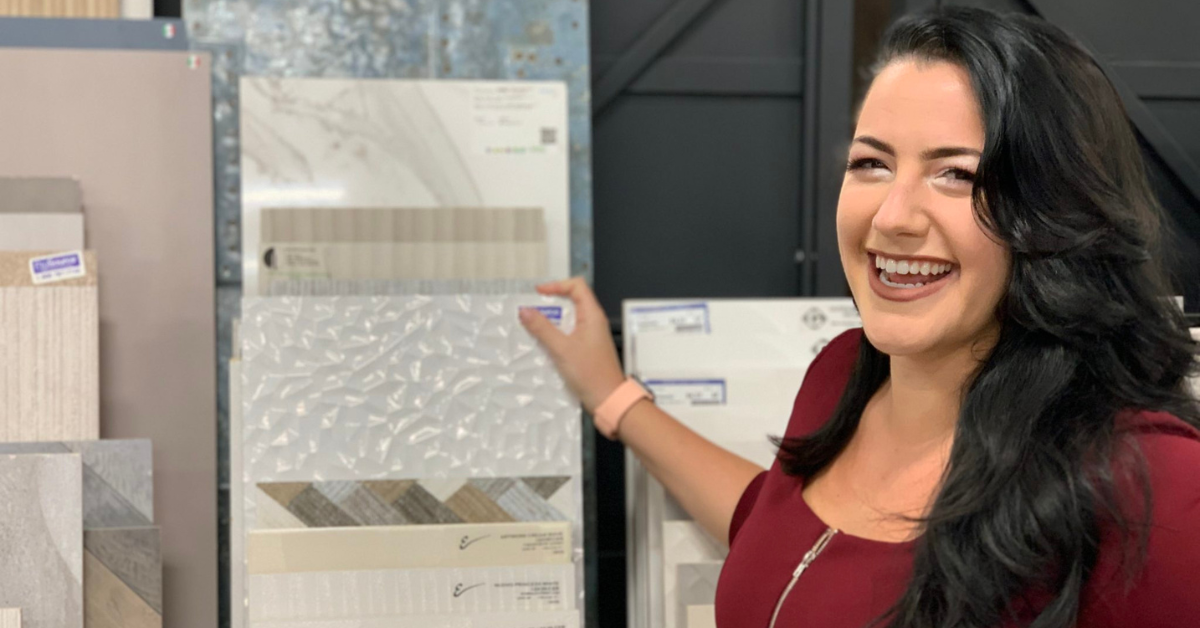 In 2009, Gianna saw a business opportunity and, without hesitation, went after it. She knew for a long time that the home improvement industry is a very male dominated business and she wanted to change that.
So she did.
Gianna started LGK Flooring but wanted more than just selling and installing flooring. She wanted to make it an experience for the women of households.
"My husband and I both started LG Kramer flooring. He focuses on the Certified Master installation, and I focus on the customer experience," Gianna said.
As the face of the company, Gianna recognized early on that, despite most home renovation decisions being a family decision, the women of the households are the primary driving factors when it comes to design and installation. And she wanted to capitalize on that and created "an adventure."
"Since 2009, most of our staff are women that are trying to guide our clients into this flooring adventure. What we have found as a company, the decision maker is actually the woman."
As Gianna dug more into the flooring industry, she also noticed that- since home improvements are male dominated- the contractors would impose their ideas on what was the right direction.
"With our company, we wanted it to be 'what is your dream?', 'what are you trying to accomplish?', 'what is your lifestyle?' We really wanted to bring that to each one of our customers by offering a female kind of experience," Gianna said.
Gianna has found her niche in life by helping empower other women while running a thriving business. It is because of these factors that she feels she hit a sweet spot in life.
But it didn't happen by accident. She applied some of her life lessons along the way.
"I grew up with the mentality that you can get much more done if you have a team and a dream. My constant thought process is, find people that you like and are on the same path as you, and anything is possible," Gianna said.
You can find out more about Gianna and her business by visiting www.LGKramerflooring.com
Who is Trudy Jacobson?Trudy is an entrepreneur and leader. Her path to success and entrepreneurialism started in the trucking industry decades ago. She encountered numerous obstacles in the male-dominated industry- like discrimination. She was even conned out of a lot of money in a fraudulent scheme. Despite all that, Trudy always fought hard and pushed forward. Once she realized she was capable of anything, she went on to start her own company and excelled. Now she empowers other women to do the same and to learn from her experience. Trudy now highlights their stories for the world to see in the Great American Women Series. Trudy wants women everywhere to know they can achieve their goals.